Your family pets are welcome at our Kelowna Accommodations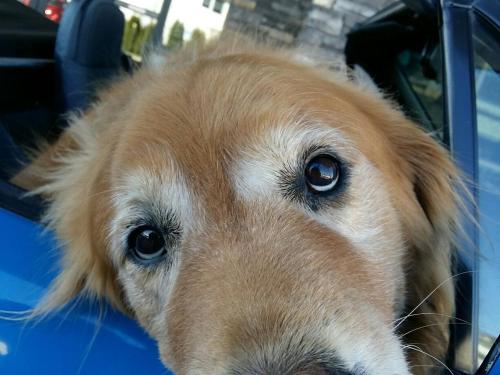 (Puppy above belongs to General Manager Carla Carlson - 'River' is now all grown up and you can see his smiling face at the bottom of this page!)

When choosing a Pet Friendly Hotel for your vacation in Kelowna, look no further than the Comfort Suites. No need to shop around for a reputable kennel; no need to go through your address book for friends or family who can come by and take care of your pets while you're away, you can take comfort in knowing that your entire family is welcome at our all-suites Kelowna hotel. Even your four-legged family members! We're dog friendly, we're cat friendly, we're even piglet friendly!

The Comfort Suites Kelowna is your gateway to an unforgettable Okanagan getaway. Situated near lots of shopping, world-class wineries, great golf courses, on and off leash parks, and of course, the beautiful downtown and Okanagan Lake beaches, our hotel will make you and your pets feel right at home with a host of amenities.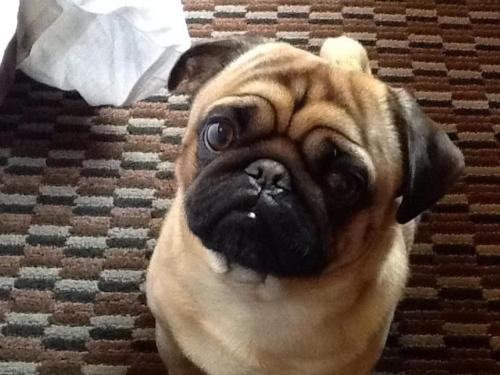 My name is Monster, and I love the "Pet Friendly" rooms at the Comfort Suites because they are no different than the other rooms! They're available in a wide variety of room types which suits me as I sometimes travel with my whole family, but other times it's just me and my dad. Best of all, 'my' rooms are located on the ground floor which means that I don't have to go very far to find my washroom, fresh air, and the car (CAR RIDES!!!!!).

The team at the Comfort Suites Kelowna is great too! Once my family have registered me at check-in, I get my very own specialty gift bag with my favourite treats (which I don't get at home 'cause I'm on a 'diet'), bags for my parents to collect my 'presents', a guide to the local dog parks, and more! I won't let my family stay anywhere else!
Pet Friendly Hotel Suites are clearly indicated on our website and can be reserved directly through our Suites page - just look for your preferred room type with the 'Pet Friendly' tag.

If you have already made your reservation, or have done so through another channel, please call us directly to ensure you receive a pet friendly room. (250) 861-1110

(River is now all grown
up, and all smiles!)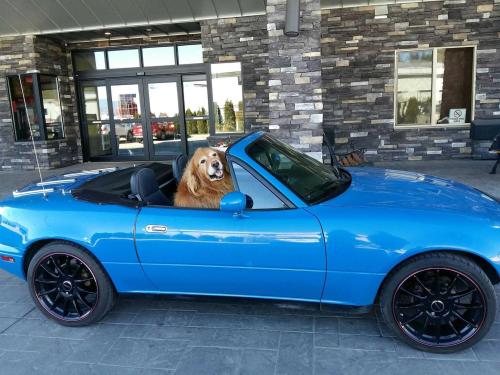 Our Pet Policy is as follows:
Each
Pet Friendly
room can accommodate up to two (2) pets. There is an additional charge of $25 per night, to a maximum of $100 per week. This fee in added to your room folio each day. Pets must be on leash, or carried in a travel carrier and under control when not in the room. An emergency contact number must be provided upon check in, and pets must not be left unattended in the hotel. You are responsible for any and all damages, accidents or mishaps resulting from your or your pets behavior, and you agree to take all reasonable precautions to ensure your pet does not disturb other guests. As with all other noise complaints, you may be charged an additional fee should the hotel have to compensate another guest for disturbances or noise originating from your room or its occupants. Your Pet is not to be left unattended in the guest room during the day.
Housekeepers will not enter a room to provide service if your pet is unrestrained in the room, or left unattended. We urge you to arrange with the front desk a time that is convenient to have your room serviced during your stay.
Waste bags are provided for outdoor business cleanup, and if you require additional bags, please see the front desk rather than leaving treats for other guests to step in.
Your entire family will enjoy their stay with us, the Pet-Loving Comfort Suites Kelowna!
We look forward to welcoming you!